Hetman
Contortion, juggling and hula-hoop with visual lasers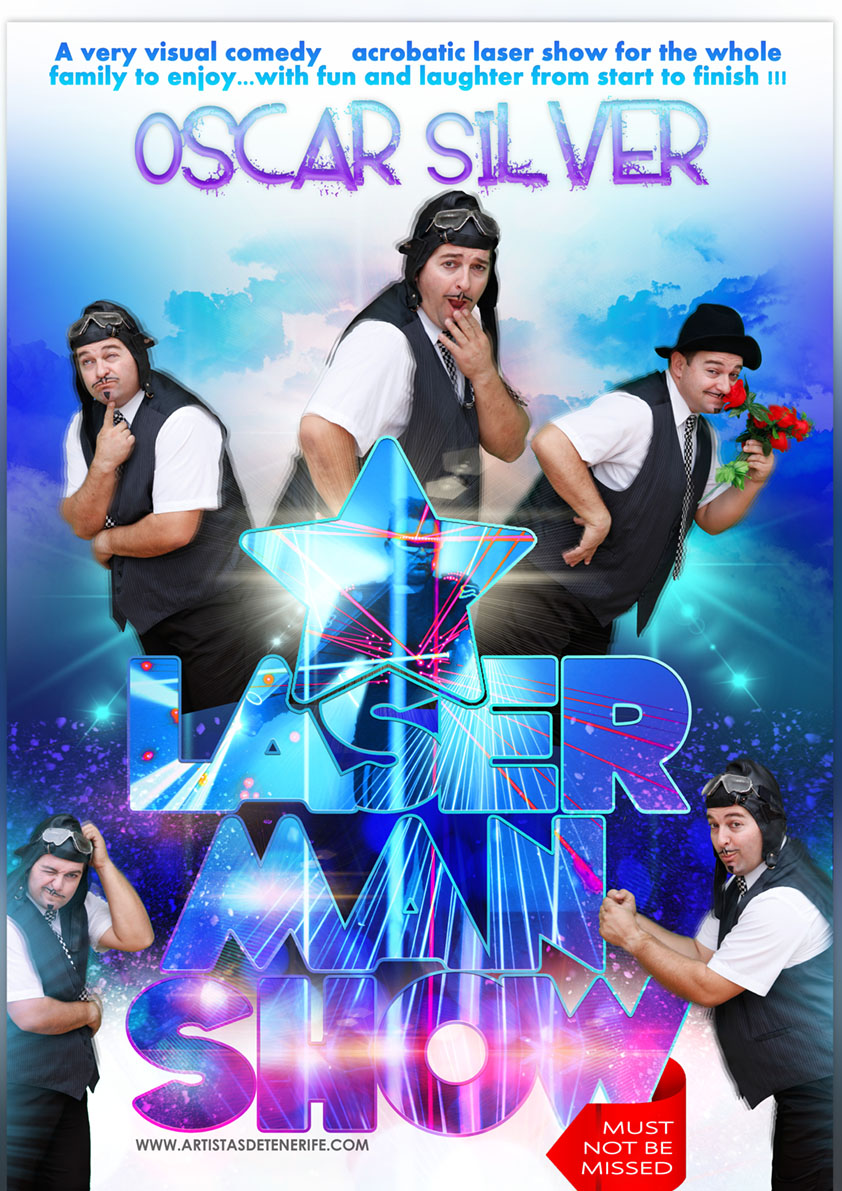 DESCRIPTION
A visual comedy show with juggling and acrobatics, hula-hoop, elasticity and contortion, as well as an incredible staging with Oscar´s lasers, all accompanied with a smile from comedy and collaboration with the audience at all times, makes it a simply magnificent and spectacular show.
MORE
Oscar Montañez, known as Óscar Silver, was born in Switzerland and comes from the third generation of a family of circus artists that includes acrobats, jugglers, clowns and tamers with whom he has traveled all over the world since he was a child, acting and learning at Theaters, Circuses, Casinos, Varietés ...
He arrives in Tenerife to dedicate himself to his own show in hotels as a juggler and receives the nickname "the laser man" for his solo show.
His show partner in Hetman Show, Petya of Bulgarian origin, in the 90's was champion of rhythmic gymnastics represented Bulgaria internationally, since childhood trained as a gymnast in a very disciplined way, always passionate to become a dancer. Later she focused on what she liked and mixes dance with gymnastics and her specialty; the hula hoop. Working for circuses, cruises, dance shows in a variety of places around the world adding a long artistic and personal career. Visiting Tenerife, she falls in love with the islands and decides to reside here working on what she likes in a visual spectacle.