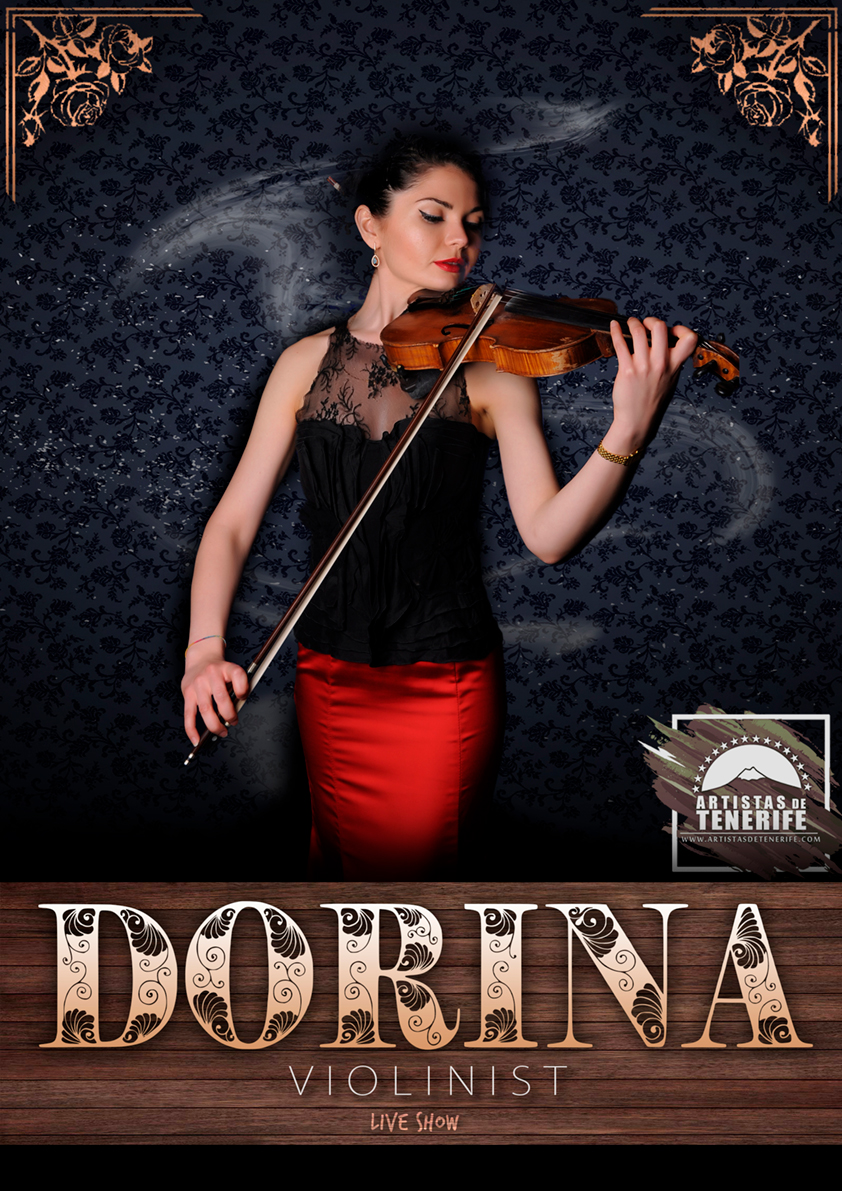 DESCRIPTION
Dorina is an elegant and quality violinist, contains an international repertoire, scenic presence, flexibility in adapting to the concept of the event and the possibility of acting with several musicians.
Always give the best for your audience and keep learning and bringing new ideas to your performance.
MORE
Dorina, a violinist who was born in Moldova, and began to study violin at age 5 with her father, a violinist who guided her artistic path.
She ended up at the conservatory in Chisinau (Moldova), playing in several orchestras, in which she participates in Festivals and Concerts in Romania, Bulgaria, Spain ... With a great desire to travel and get to know the cultures of several countries, shares her talent and passion for music.
Dorina worked for 2 years in Japan in the high-end hotel sector, then in Italy for a few years, and has a 5-year experience in cruises, where she was a soloist also as part of shows.
In addition to this, Dorina began to make concerts in different places for all audiences.