Eternal Songs
The most famous songs adapted to flamenco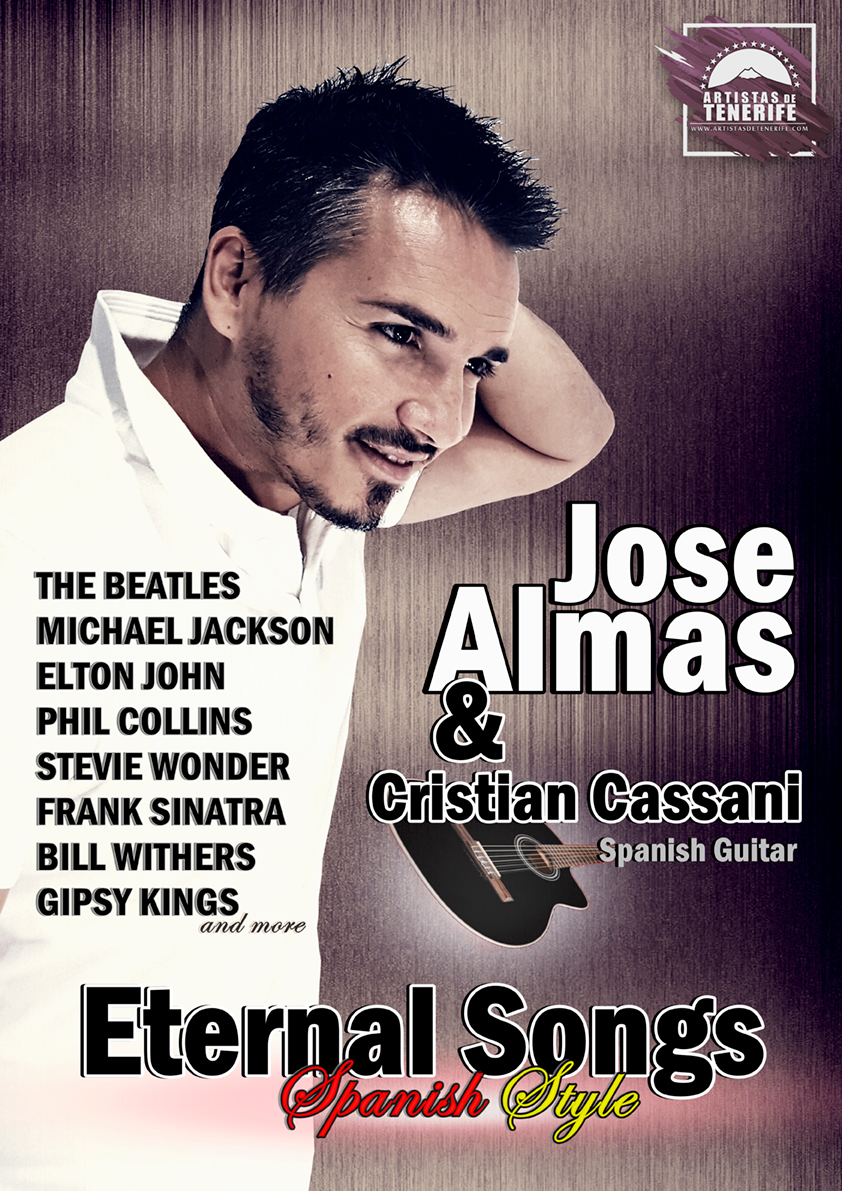 DESCRIPTION
Eternal songs with different music greats as they are; Stevie Wonder, Bill whiters, Phil Collins, Michael Jackson, The Beatles, Elton John, Eagles, and Gipsy Kings among others.
But with an accent and rhythm to the purest flamenco, singing in english and spanish with this irreparable andalusian touch.
MORE
Jose Almas in the voice and Cristian Cassani in the spanish guitar are the two components of ETERNAL SONGS, a show that was born in October 2014 and has not stopped working since then.
What we like most is that we keep the hotels since we started and above all, when customers come to congratulate us constantly and ask if next year we will stay in the hotel to see us again. That fills us with satisfaction and makes us to always give the 100% on the stage.