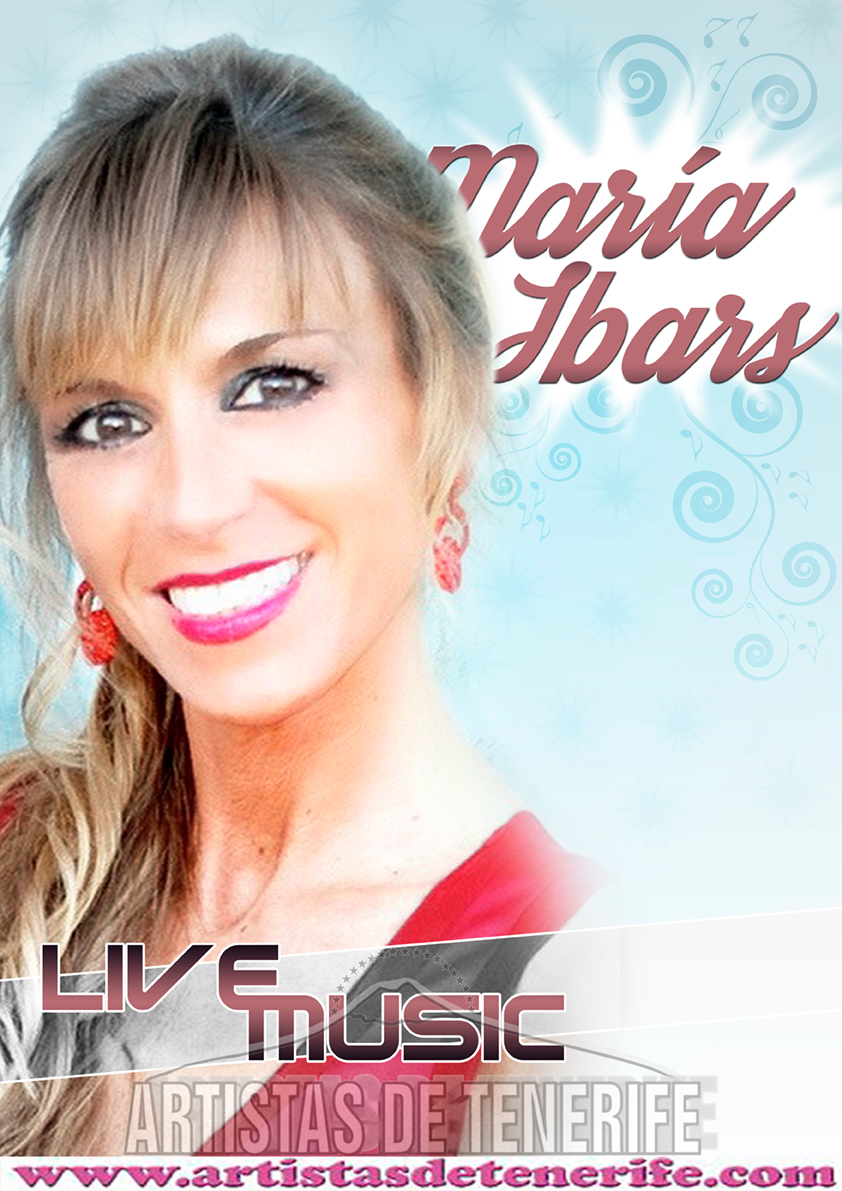 DESCRIPTION
With an international repertoire for all audiences and ages, she performs beautiful and popular songs, hits that have lasted for a long time and adding current songs to not be left behind.
A show in which you can sing, hum and dance from beginning to end, with an audience that feels identified with the music and the performer; a satisfied audience
MORE
María Ibars is a singer who, since she was little, started in the world of music, at the age of five she participated in competitions, on the radio, in television programs...
Professionally she began her career with 18 years, just after finishing her degree in History, forming part of an orchestra and working for eight seasons throughout Spain and European countries such as Switzerland and Germany.
In 2012 she settles in Tenerife working as a musical interpreter in hotels throughout the island, both alone and collaborating with other colleagues in the profession.